Fortune Fruit Orchard is located high about Lake Dunstan, Cromwell Central Otago where you will find the finest and firmest cherries south of the equator.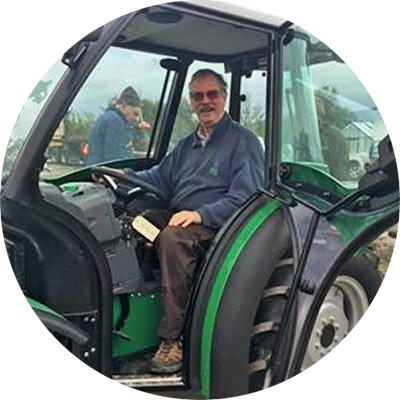 Hugh Dendy – Owner
Hugh started Fortune Fruit Orchard in 1998 and now has a well-established 34 plus hectare fully cherry producing orchard. Hugh has also planned and is establishing other plantings and varieties for the future of Fortune Fruit, constant development means that Fortune Fruit will forever be part of the Central Otago cherry industry.
Fortune Fruit has in recent years installed a state of the art Red Pearl Optical cherry sorter, providing reliable grading for our customers in NZ and throughout the world.
One of the best spots to stop for five or six weeks and earn some good money in the central Otago sun before moving on.
Accommodation
Over the harvest period Fortune Fruit employees up to 120 people to pick and pack our cherries. Two camp grounds are available on the property with all the facilities needed, gas hot water, kitchen and ablution blocks. We are fortunate that our location offers stunning views of the lake, great walking and tramping areas, and plenty of sunshine to enjoy.
There is a cost for the accommodation, the cabins and caravans are $12-15 per night per person and you will have to book in advance for these. They also sleep two people so if you are by yourself you will have to share with someone else. The tent sites are $8 per work night and no booking is needed but we do ask that you let us know that you want to stay on site before you are due to arrive.
If you are interested in joining our sister orchard in East Kelowna, Canada visit www.dendys.ca for employment information.