Although the harvest season can be hectic and tiring, the experience can be fun and very rewarding. Most days the pickers will start between 6 & 7am depending on the light and weather, they will work through until around 2pm, again weather dependant. The packing shed will start an hour later than the pickers.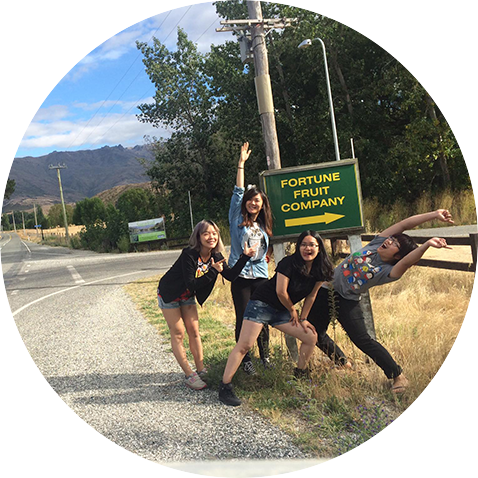 Working with us
Before you start work you MUST sign an employment agreement.
It is advised that you take a photo of the first page of the agreement showing the business name and address.
Sometimes we can work up to 7 days a week, but we do try to have at least one day off.
After work there's a dam by the packing shed for swimming and relaxing.
Training
We recognise that staff are a key resource within our organisation.
We will train staff to ensure that they have the necessary skills and knowledge required. Management are available and happy to discuss any concerns or answer questions.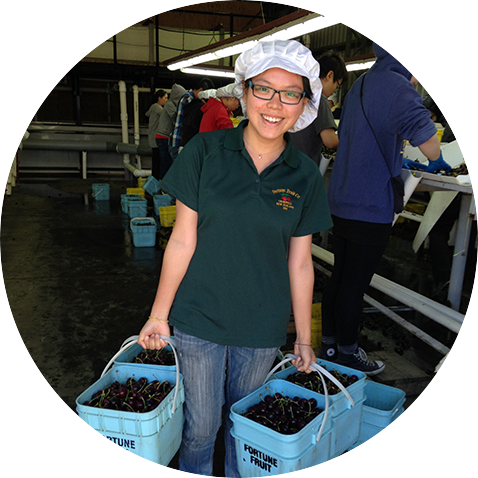 Wages
We do not pay cash and prefer to direct credit pay into accounts rather than give cheques. IRD information can be obtained from www.ird.govt.nz. Non residence IRD application form is an IR742.
We pay fortnightly, the pays being processed every second Monday (in accounts Tuesdays).
Job Types
Picking work - previous experience is recommended when applying for picking work.
We pick from Lightweight Aluminium ladders using a harness holding a 5kg cherry bucket.
We tend to bunch pick most variety's.
Paid on contract per bucket. Price will vary with variety.
Packhouse work is paid by the hour.
We have many roles available such as:
Box making and distribution
Export sorting, belt sorting fruit for quality
Local sorting and boxing, weighing off final product for the market
Weigh-station - weighing off and boxing export quality fruit
Chiller work - either inwards and outwards goods
Red Pearl 360 degrees optical cherry sorter
If you have any previous experience in other roles please list this in your application, such as Forklift Licence, tractor driving and inventory control.
Dates
Applications open 1st August and will close 1st November. Harvest starts 15th December and will run until at least 5th February
Minimum requirements
Previous experience in picking cherry's is recommended when applying for work
A New Zealand work/holiday Visa valid for the entire harvest 15 Dec - 05 February
A New Zealand bank account number and IRD Number